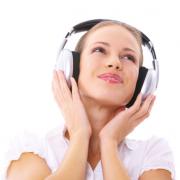 The Throat Chakra is the fifth chakra and it is the first of the higher or spiritual chakras on the "chakra ladder". This chakra is located in the region of neck and shoulders and its color is blue.

throat chakraThe gift of this chakra is accepting your originality, expressing your authentic voice and speaking your truth.

The energy of this chakra allows you to seek knowledge that is true, beyond limitations of time and space, beyond cultural and family conditioning.

The main challenge for the fifth chakra is doubt and negative thinking. When you gain and verify your knowledge through meditation and direct experience, then doubt and negativity are removed.

The "way of the Throat Chakra" is the way of inspired creativity, seeking and sharing of the truth. It is the way of standing up for what you believe, saying no when you need to, and being open and honest in what you say.

Do you dare to be creative? Do you dare to open up to a life full of infinite possibilities?

The fifth chakra is linked directly to your personal integrity and a sense of honor. As a communication centre, it not only allows you to express who you are and what you stand for, but also allows you to listen deeply to another.
A person with an open Visuddha chakra is a good listener, she enables another person to have the experience of being heard - one of the most profound human needs.

►View all videos about "Tibetan Singing Bowls for 7 Chakra Activation": http://spiritualmoment.net/tibetan-singing-bowl.html

by Sonic Yogi
https://soundcloud.com/sonic-yogi/singing-bowls-g-throat-chakra
is licensed under a Creative Commons Licence.

►For more relaxation and meditation music please subscribe my channel: http://bit.ly/1jvcMU8

Website Spiritual Moment: http://spiritualmoment.net/

►Baby Sleep Music Channel: http://bit.ly/1GMHaE8

Spiritual Moment is your online free music provider for your entertainment and relaxation. For you there is free relaxing music and instrumental music video with lounge music, spa music, chillout music, yoga & pilates music for your yoga poses. Find out more international music videos for our public with background music for parties and ambient music for romantic dinners, lounge party music, but also fitness music and relaxation meditation music. Free your mind and spirit.
Category
Post your comment