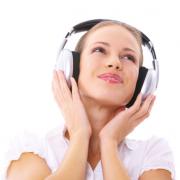 Costa Mee - You (Original Mix)
Buy / Listen Release here: https://fanlink.to/ddr58
Deep Disco Records on Sportify: https://spoti.fi/2AnoHlt
Deep Disco Records on Apple Music: https://goo.gl/RoPjVL
Deep Disco Records on Soundcloud: https://soundcloud.com/deepdiscorecords
Follow Costa Mee:
https://spoti.fi/2IWv2Ea
https://soundcloud.com/costa-mee
Video:
Les Belles Places
https://vimeo.com/user9098974
Kristen Hastings
https://bananasandwaffles.tumblr.com/Kristen
Hastings
4th generation Angeleno.
Manhattan Beach, CA born and raised.
I am obsessed with light, color theory, soul music, authenticity, courage, true passion and old-fashioned goodness.
https://vimeo.com/soulfryfilmsandstills
https://about.me/kristen_hastings
I help young musicians to hear their music to a huge audience of YouTube and support their work.
Send your music to me in the mail.
[email protected]
The channel is good music on Youtube.
Like it!
And subscribe to the channel!
TO OWNERS AND COPYRIGHT: This channel is created to promote the best songs, performers, and producers. We do not want to violate copyrights. If you want to delete a song or video, please let us know - we can immediately remove it from our channel.
» If you wish to submit track or complain about a copyright infringement please email :
[email protected]
Category
Post your comment