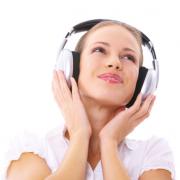 Most Old Beautiful Love Songs of 80's 90's - The Best Love Songs 70's 80's 90's Playlist
Tracklist:
01.How Deep Is Your Love
02.Shape Of My Heart
03.(Everything I Do) I Do It For You
04.The Power Of Love
05. Love Is Blue
06.Bryan Adams – Run To You
07.Phil Collins – In The Air Tonight
08.Phil Collins – Against All Odds
09 Right Here Waiting For You
10.James Morrison – Wonderful World
11.Michael Learns To Rock – That's Why
12.Nilsson – Without You
13.Toni Braxton – Unbreak My Heart
14.Westlife – Season In The Sun
15. I Will Always Love You
16. Wake Me Up Before You Go-Go
17.Never Had A Dream Come True
18.Elton John – Candle In The Wind
19.Justin Timberlake – Summer Love
20.Peter Paul and Mary – 500 Miles
© Follow Music Library!
Youtube →
Facebook→
Twittter →
Google Plus →
Thanks for watching! Don't forget to SUBCRIBE, Like & Share my video if you enjoy it! Have a nice day!

Category
Post your comment