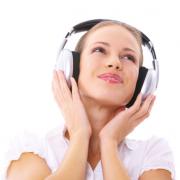 Costa Mee - Next To Me (Original Mix)
Fanlink: https://fanlink.to/dtr15
Deep Territory Records on Soundcloud: https://soundcloud.com/deepterritoryofficial
Deep Territory Records Facebook: https://www.facebook.com/DeepterritoryMusic/
Follow Costa Mee:
https://spoti.fi/2IWv2Ea
https://soundcloud.com/costa-mee
Video:
Gremly Media
https://vimeo.com/gremlymedia
Gremly Media is a boutique agency based in Los Angeles, CA. We offer highly personalized photography, videography and graphic design services. Our team consists of two "Gremlies" each with different, yet complimentary skills adding up to create unique work for every project. Our clients are as different as the projects we work for. Therefore, we work for you, as well as with you, and we don't stick to one design signature. Looking for our family/event videos? Please visit our other Vimeo page - vimeo.com/gremlymediafamily Please don't hesitate to contact us with any questions you may have, we're happy to tell you more about who we are and how we work. gremlymedia.com - -
[email protected]
https://www.franceandjesse.com/
https://www.youtube.com/user/GremlyMedia
https://www.instagram.com/france.and.jesse/
The channel is good music on Youtube.
Like it!
And subscribe to the channel!
TO OWNERS AND COPYRIGHT: This channel is created to promote the best songs, performers, and producers. We do not want to violate copyrights. If you want to delete a song or video, please let us know - we can immediately remove it from our channel.
» If you wish to submit track or complain about a copyright infringement please email :
[email protected]
Category
Post your comment