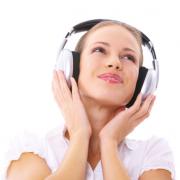 Check out the official Down A Dark Hall trailer starring AnnaSophia Robb! Let us know what you think in the comments below.
► Buy Tickets to Down A Dark Hall: https://www.fandango.com/down-a-dark-hall-212085/movie-overview?cmp=MCYT_YouTube_Desc

US Release Date: August 17, 2018
Starring: Taylor Russell, AnnaSophia Robb, Isabelle Fuhrman
Directed By: Rodrigo Cortés
Synopsis: Kit Gordy, a new student at the exclusive Blackwood Boarding School, confronts the institution's supernatural occurrences and dark powers of its headmistress.

Watch More Trailers:
► Hot New Trailers: http://bit.ly/2qThrsF
► Horror Trailers: http://bit.ly/2qRzZtr
► Drama Trailers: http://bit.ly/2ARA8Nk
► Thriller Trailers: http://bit.ly/2D1YPeV

Fuel Your Movie Obsession:
► Subscribe to MOVIECLIPS TRAILERS: http://bit.ly/2CNniBy
► Watch Movieclips ORIGINALS: http://bit.ly/2D3sipV
► Like us on FACEBOOK: http://bit.ly/2DikvkY
► Follow us on TWITTER: http://bit.ly/2mgkaHb
► Follow us on INSTAGRAM: http://bit.ly/2mg0VNU

The Fandango MOVIECLIPS TRAILERS channel delivers hot new trailers, teasers, and sneak peeks for all the best upcoming movies. Subscribe to stay up to date on everything coming to theaters and your favorite streaming platform.
Category
Post your comment