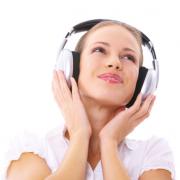 Check out the official In Fabric trailer starring Gwendoline Christie! Let us know what you think in the comments below.
► Sign up for a Fandango FanAlert for In Fabric: https://www.fandango.com/the-goldfinch-219026/movie-overview?cmp=MCYT_YouTube_Desc

Want to be notified of all the latest movie trailers? Subscribe to the channel and click the bell icon to stay up to date.

US Release Date: 2019
Starring: Gwendoline Christie, Sidse Babett Knudsen, Caroline Catz
Directed By: Peter Strickland
Synopsis: In Fabric is a haunting ghost story set against the backdrop of a busy winter sales period in a department store and follows the life of a cursed dress as it passes from person to person, with devastating consequences.

Watch More Trailers:
► Hot New Trailers: http://bit.ly/2qThrsF
► Horror Trailers: http://bit.ly/2qRzZtr
► Comedy Trailers: http://bit.ly/2D35Xsp

Fuel Your Movie Obsession:
► Subscribe to MOVIECLIPS TRAILERS: http://bit.ly/2CNniBy
► Watch Movieclips ORIGINALS: http://bit.ly/2D3sipV
► Like us on FACEBOOK: http://bit.ly/2DikvkY
► Follow us on TWITTER: http://bit.ly/2mgkaHb
► Follow us on INSTAGRAM: http://bit.ly/2mg0VNU

The Fandango MOVIECLIPS TRAILERS channel delivers hot new trailers, teasers, and sneak peeks for all the best upcoming movies. Subscribe to stay up to date on everything coming to theaters and your favorite streaming platform.
Category
Post your comment