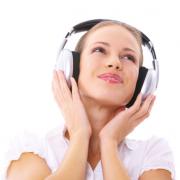 Chillhop - Elevating Music. Thanks for chilling with us!
Download / Buy Monday Chill CD ► https://lindecis.bandcamp.com/album/monday-chill-1-10
Monday Chill Playlist ► https://www.youtube.com/playlist?list=PLt7bG0K25iXhQAS4jNizrmyIF1NYoPYTz

Download
► http://stereoload.com/chillhop/monday-chill-mix

Artist credit
► https://soundcloud.com/lindecis
► https://www.facebook.com/lindecisbeatmaker

Wallpaper
► http://i.imgur.com/13x78FQ.png

Soundcloud ► http://soundcloud.com/chillhopdotcom
Facebook ► http://facebook.com/chillhop
Website ► http://www.chillhop.com/webshop
Support us ► http://patreon.com/chillhop


*If any producer or label has an issue with any of the uploads please get in contact with me via the "about" tab of our channel and we will delete it immediately (this includes artists of the images used).
Category
Post your comment