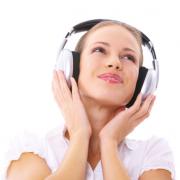 Musa Aksoy - Don't Follow Me
Follow Musa Aksoy :
https://soundcloud.com/musa-aksoy
Video:
visualrockstars.nl
Visual Rockstars is based in Leiden the Netherlands. From out of the studio we provide for our clients with Edit, Camera and full service productions.
We work with a diverse artilery of cinema camera systems so every project is treated in it's unique way.
Call: +31 (0) 717 504 154
email:
[email protected]
https://vimeo.com/visualrockstars
https://visualrockstars.nl/
Armando Lorenzini
Luxury Yacht - Riva Rivamare
https://vimeo.com/user14483753
Jasmin Lord
Regie: Jasmin Lord
Producer: Manuel Schlegel
Schnitt: Clare Dowling
Makeup: Rhony Señas
DOP: Abraham Castillo
Jewelry: Artesania
carmengassmann.com
https://vimeo.com/user11895751
I help young musicians to hear their music to a huge audience of YouTube and support their work.
Send your music to me in the mail.
[email protected]
The channel is good music on Youtube.
Like it!
And subscribe to the channel!
TO OWNERS AND COPYRIGHT: This channel is created to promote the best songs, performers, and producers. We do not want to violate copyrights. If you want to delete a song or video, please let us know - we can immediately remove it from our channel.
» If you wish to submit track or complain about a copyright infringement please email :
[email protected]
Category
Post your comment