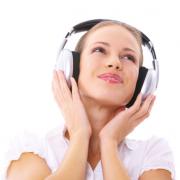 ● Styline presents the Best Electro & House Mixes of all time! Your 24/7 Party Livestream!
● The perfect stream to tune in at the gym, in the car, while gaming or to get a party started!!
● We have a bot in the chat to answer all questions, check the list below for all commands!
▬ Bot Commands ▬
!socials
!uptime
!booking
!sub
!hug
!hype
!tweet
!joke
!love
Download & Tracklist Commands will be available soon!!
If you have suggestions for more commands please tweet them to me @DJStyline
Booking & Contact:
[email protected]
Press & Promo:
[email protected]
http://facebook.com/DJStyline
http://soundcloud.com/Styline
http://mixcloud.com/Styline
http://twitter.com/DJStyline
http://instagram.com/DJStyline
Category
Post your comment