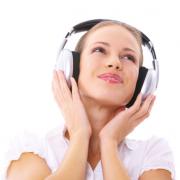 To ensure that you never miss a brand new video, subscribe to Sing King here:
For the first time ever, the Sing King team brings you a weekly New Music Friday show from their brand new studio! Follow the NMF Show playlist here:
Focusing on the best and worst of the new releases in the music world, this week Dan and Kieran give you their opinions on tracks from the likes of Ed Sheeran, Harry Styles, Sia, Miguel and more. If you're enjoying this series, hit that like button and leave a comment to let us know!
Follow us on Twitter here:
Want to send us your music, or want us to review a particular song? Feel free to e-mail music links to:
[email protected]
Check out our brand new acoustic and piano versions here:
Music Links:
Ed Sheeran - Perfect
Sia - Snowman
Nick Jonas, Shania Twain - Say All You Want For Christmas
Harry Styles - Kiwi
Rich Chigga ft. 21 Savage - Crisis
Miguel - Told You So
You can also find us on:
Facebook -
Twitter -
Instagram:
Snapchat: SingKingKaraoke
Category
Post your comment