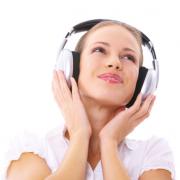 Check out all the movie trailers and hot, new TV series trailers released during San Diego Comic-Con 2019! Let us know what you think in the comments below.

00:00 21 Bridges
02:35 IT: Chapter Two
05:03 Terminator: Dark Fate
06:34 Top Gun: Maverick
08:43 Batwoman
09:42 Carnival Row
13:24 Creepshow
15:02 His Dark Materials
17:43 neXt
19:34 Snowpiercer
22:03 The Dark Crystal: Age of Resistance
23:57 Watchmen
27:00 The Witcher
28:48 The Rook
31:51 The Walking Dead Movie

Want to be notified of all the latest movie trailers? Subscribe to the channel and click the bell icon to stay up to date.

Watch More Trailers:
► Hot New Trailers: http://bit.ly/2qThrsF
► In Theaters This Week: http://bit.ly/2ExQ1Lb
► New TV Trailers: http://bit.ly/2p9KIvn

Fuel Your Movie Obsession:
► Subscribe to MOVIECLIPS TRAILERS: http://bit.ly/2CNniBy
► Watch Movieclips ORIGINALS: http://bit.ly/2D3sipV
► Like us on FACEBOOK: http://bit.ly/2DikvkY
► Follow us on TWITTER: http://bit.ly/2mgkaHb
► Follow us on INSTAGRAM: http://bit.ly/2mg0VNU

The Fandango MOVIECLIPS TRAILERS channel delivers hot new trailers, teasers, and sneak peeks for all the best upcoming movies. Subscribe to stay up to date on everything coming to theaters and your favorite streaming platform.
Category
Post your comment