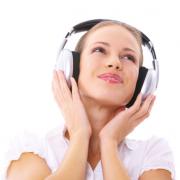 The Phonkers - Rock Your Body - 2018 Remix (RADIO EDIT)
The Phonkers – Rock Your Body (Groove81 Radio Mix) – 2018
Once of the biggest tracks in Belgium and Holland in 2010 was "Rock Your Body" from Phonkers. Now it's back in a fantastic remix from Groove81.
Vocals on this song from Chris Feelings, production by Chris Feelding and Christopher Phonk. Remix by Groove81
DJ-bookings and production Groove81:
[email protected]
This track is on iTunes
https://itunes.apple.com/be/album/rock-your-body-groove81-remix/1376441738?i=1376441848&l=nl
This track is on Spotify
https://open.spotify.com/track/0XiiztRqISB9GuDE3Mk583?si=BSEKKONvS1SxwRrueNp7zA
Copyright: La Musique Du Beau Monde Belgium:
[email protected]
Video:
Cavallaria
https://vimeo.com/cavallaria
http://www.cavallaria.com/
CAVALLARIA is the atelier of the multimedia artist,
Marcos Mello Cavallaria
ED-Vídeo Produções
https://vimeo.com/edvideoproducoes
http://www.edprodutora.com.br/
[email protected]
(041) 98106174 (041) 98223338
Rua Ébano Pereira, 60 - Predio / Centro -
Curitiba - PR 8º Andar, sala 806.
filmed with new innovative technologies.
The channel is good music on Youtube.
Like it!
And subscribe to the channel!
TO OWNERS AND COPYRIGHT: This channel is created to promote the best songs, performers, and producers. We do not want to violate copyrights. If you want to delete a song or video, please let us know - we can immediately remove it from our channel.
» If you wish to submit track or complain about a copyright infringement please email :
[email protected]
Category
Post your comment