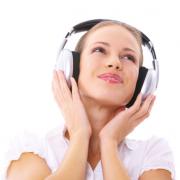 Tolga Mahmut & Berat Oz Ft. Veneta - This Is The Sound
Download / Stream: https://epictonesrecords.lnk.to/wASHu
· Miss DeepShine ·
https://www.youtube.com/channel/UC8KCGnqoW1SXM00dwEHCPIw
https://www.facebook.com/MissDeepShine/
https://soundcloud.com/miss-deepshine
https://www.youtube.com/channel/UCIdAhXsejWilJRvY9LsFjug
https://www.youtube.com/channel/UCiFCT8mThshWPbPkzctrisQ
Label Epic Tones Records
https://soundcloud.com/epictonesrecords
https://www.facebook.com/EpicTonesRecords/
https://open.spotify.com/track/0KEGVu2YmEsax5a6Y9X62Z?si=RuUDlOz2S-S1yH_kgOQW-g
─────────Tolga Mahmut─────────
► Listen: https://soundcloud.com/tolgamahmut
♥ Like: https://www.facebook.com/tolgamahmutmix/?ref=aymt_homepage_panel
♥ Fallow: https://twitter.com/tolgamahmutmix?lang=tr
Follow Berat Oz
https://soundcloud.com/ozqync
https://www.facebook.com/teorilife
https://www.instagram.com/beratozx/
https://open.spotify.com/artist/2WWYj8jdv5EfGFg1AbHeN8#_=_
https://www.beatport.com/artist/berat-oz/632469
https://www.youtube.com/channel/UCXtwpy0sXqj6dBx8nWIZl-w/featured?disable_polymer=1
Follow Veneta
https://www.instagram.com/vvhomemaker/
https://facebook.com/Venetamusic
https://soundcloud.com/veneta_fm
https://youtube.com/VenetaFm
https://twitter.com/veneta_fm
https://twitch.tv/veneta_fm
Lyrics
.......
I'm going up, I'm going down
I'm trying hard to feel the sound
I'm drowning just to make my mind
I know the thrill, I'm feeling high
And I know that I need you tonight,
And I know that I'm flying so high
You will be all night long with me right?
Don't you know, don't you know what I'm feeling
● You Are Exactly Where You Need To Be ●
Subscribe for daily uploads :)
This channel is created to promote and support magnificent producers' and labels' releases.
If any producer, label or copyright owner is unhappy about any upload, please contact us via any of our social networks, and the content will be removed immediately.
Enjoy the Great Musics from Great Artists..
Please submit your music here:
[email protected]
M U S I C · I S · L I F E
Category
Post your comment