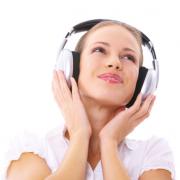 Yalown - My Friend (Pete Bellis & Tommy Remix)
Fanlink: https://fanlink.to/dtr14
Deep Territory Records on Soundcloud: https://soundcloud.com/deepterritoryofficial
Deep Territory Records Facebook: https://www.facebook.com/DeepterritoryMusic/
Follow Yallown:
https://spoti.fi/2Nwswed
https://soundcloud.com/yalownmusic
Follow Pete Bellis & Tommy:
https://spoti.fi/2KOnS6y
https://soundcloud.com/petebellisntommy
Video :
MOT MODELS
https://vimeo.com/user41194765
http://www.motmodel.com/
https://www.instagram.com/motmodels/
https://twitter.com/MOTmodels
https://www.youtube.com/user/MOTModelTV
Email:
[email protected]
The channel is good music on Youtube.
Like it!
And subscribe to the channel!
TO OWNERS AND COPYRIGHT: This channel is created to promote the best songs, performers, and producers. We do not want to violate copyrights. If you want to delete a song or video, please let us know - we can immediately remove it from our channel.
» If you wish to submit track or complain about a copyright infringement please email :
[email protected]
Category
Post your comment