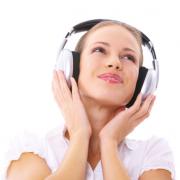 2 note : "Old fashion Christmas" è pubblicata la prima volta nel 1973, per l'etichetta Ben Mor Records, in un singolo che porta sul lato A la versione cantata dal compositore, cantante e sassofonista Kenny Williams e, sul lato B, la versione strumentale per sassofono dello stesso Williams. In entrambe le versioni, l'arrangiamento è di Horace Ott e Kenny Williams. Il brano è ormai considerato un classico del genere definito Doo-Wop: più che un genere, uno stile vocale derivato dal rock and roll e dal rythm and blues, affermatosi negli USA alla fine degli anni 50. Lo stile nasce prendendo a modello le armonizzazioni di grandi gruppi vocali di allora come i Mills Brothers e gli Ink Spot ed anticipa quello che più tardi sarà chiamato il "vocalese". La caratteristica del Doo-Wop è il rinforzo del canto del solista con armonie molto sincopate per le voci del coro, il cui impasto da' un colore più vicino ai suoni degli strumenti che a quello solitamente vocale.
Kenny Williams si mette in luce nel 1972, come compositore della canzone "Love, love, love" scritta con James Ralph Bailey.
Mina riprende il brano nel suo "Christmas Song book" pubblicato il 19 novembre 2013, album che ottiene un discreto successo commerciale, raggiungendo la sesta posizione tra i più venduti.
I musicisti che l'accompagnano sono: al Pianoforte e Fender: Danilo Rea, al Contrabbasso: Massimo Moriconi, alla Batteria: Alfredo Golino.
Category
Post your comment